4 Recipes for the 4th, or any other day of the week you feel like having some amazing food!!!
Happy 4th of July everyone! I hope you had a safe weekend and will have a safe celebration!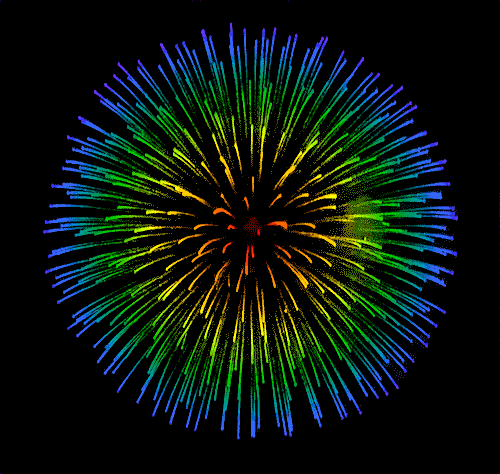 The first 4 days of July are the true start to summer. Yes, it's been summer since last month, and mother nature turned up the heat about 2 months ago, but true summer doesn't start until July 4th. We start camping, Barbequing and spending a fortune on outdoor supplies we will use maybe twice this year; but it wouldn't be summer without it. While many of you focus on your plans, and getting your kids ready and safe for blowing things up, or watching things blow up, I sit and think about the tastes of summer. Yes, every season has its own taste. And this summer, tastes like smoked chicken, sticky BBQ ribs, Peach ice cream and bourbon vanilla whipped topping. Oh, yes! That is your mouth watering at the very letters in that sentence.
Wait, I will be right back!
Now that I have my bowl of peach ice cream with bourbon vanilla whipped topping in hand, I am ready to tell you all the smoky details.
This last weekend we had my parents and his parents over for a summer BBQ. On the menu was the Smoked chicken and Peach ice cream with whipped topping. Honestly, the whipped topping was a total mistake, but ultimately a very delicious one!
The Chicken
Brandon had really been wanting to start up the smoker, and I had really been wanting to get rid of the two whole chickens sitting in my freezer. So the smoked chicken was born. One week before, I sat the two birds in the fridge to thaw. On Thursday night we took the birds and soaked them in a brine in the fridge until Saturday morning. After rinsing the brine off, Brandon smoked the meat for 2 hours over cherry wood and charcoal.
Of course, this doesn't finish cooking the meat, so it was finished in the oven to bring it to FDA approved temperature.   It looked amazing, smelled amazing and tasted like I imagine heaven will taste like. The breast meat was so juicy it didn't pull apart in strings, but in whole chunks!
After tasting this we decided the recipe was a keeper!
Smoked Chicken
Brine
1 cup of salt

1/4 cup of apple cider vinegar

1/4 cup of honey in the raw (or just honey)

1 tsp marjoram

1 1/2 tsp savory

1/4 tsp dried rosemary 

2 tbs basil

2 tbs thyme

2 tbs sage

2 bay leaves

2 whole Chickens, thawed and rinsed 

1 gallon of water
In a blender, blend on high everything but the Chickens and half the water.  Place chicken into a large stock pot or a medium storage container or we used a black canning pot. Pour blended mix over chickens and use the rest of the water to rinse out the blender, making sure to get ever last bit of seasoning out and onto the chicken. Cover with lid and place in the fridge for 24-36 hours. 
Smoking
Get the smoker started using charcoal and cherry wood. Get it up to temperature, about 200-250 degrees.  Meanwhile remove chicken from brine and gently rinse some of the salt water off of the skin, while taking care not to remove too many of the herbs stuck on there. Quickly get the chickens on the smoker, as to not loose too much heat by opening the lid. Smoke the chickens breasts down for 2 hours, add wood to smoker as needed to keep it at temperature. Dump brine down the sink and go do the dishes! 
During the last 30 min of smoking, pre-heat your oven to 400 degrees. Line a half sheet cake pan with tin foil. Once the time is up on the smoker, take the chickens out and place them on the pan, breasts down. Gently place foil over the chickens leaving an opening on each long side to tent the moisture in, but not to over steam. Bake for 45min to 1 hour. Check the temperature of the meat in both the leg and the breast to ensure it is 160 degrees. Let meat rest on baking tray uncovered for 30 min. After rest, carve the chicken and serve. 
We could easily have served this all on its own, but I had 6 overly ripe peaches that needed to be used or tossed. So I decide to make ice cream!
Peach Ice cream
2 cups whipping cream

1/2 cup Sweet Cream Coffee Creamer (yes you read that right)

3 peaches pitted, peeled and pureed

3 peaches pitted, peeled and chopped

1 tsp clear vanilla

1/2 tsp ground cinnamon 

3 vanilla beans worth of scrapping (or 1/2tsp vanilla bean powder)

1/4 cup sugar

 1 pinch of salt
Mix everything together in a large pitcher, adding the chopped peaches after everything else has been mixed. Refrigerate over night or at least 2 hours. Once chilled, pour into ice cream maker and mix/ churn until soft serve consistency. Pour into a container and freeze until hardened, or serve as a soft serve. 
This was really good on its own, but while making another flavor of icecream, I had blended some whipping cream, vanilla and granulated sugar a little too long and ended up with whipped topping (honestly I forgot it was in the blender and I had started doing dishes). Now I was stuck with plain old whipped topping. Instead of wasting it, freezing it or eating it with my fingers, I dug deep in the pantry and found that 2 year old opened bottle of Jim Bean burbon I used to make BBQ sauce one year. The recipe is as follows:
Burbon Vanilla Whipped Topping
1 1/2 cups whipping cream
1/4 each cup granulated and powdered sugars
1 TBS clear vanilla
2 tsp Vanilla bean powder
2 TBS Burbon, or a titch more
Pinch of salt
Blend everything in a blender for 2 min. Scrape the edges down and blend until stiff. Remove from blender and hand whisk until smooth. Serve over that amazing peach ice cream or place in the fridge for later use. 
We ate ourselves silly Saturday. Our parents brought potato salad, chips and a lemon lush desert to go along with our creations and it only left us wanting more smoked meat later in the week. So here we are, it's the 4th of July and Brandon and I both some how were not scheduled to work. I bought us some ribs, and we set out at 7:30 this AM to make us some lunch!
Sticky BBQ ribs
1 rack of ribs, preferably pork ribs with loin meat.

Homemade Sweet and spicy BBQ sauce

Homemade BBQ rub

1 Cup Apple cider Vinegar
Set ribs out to warm up to room temperature about 30-45 min. Meanwhile bring charcoal and cherry wood up to temperature, 200-250 degrees. Once meat is room temp, remove the silver skin from the bone side of the ribs. I find the easiest way is to get a corner started, then grab the skin with a paper towel and the meat with my other hand and pull the skin down at a 45 degree angle. It sometimes tears and leaves a bit behind but I go back and pull those off when the majority is done. Make a thin slice down the meat between each rib, running parallel to the bone. Turn over and make a thin slice diagonally down the meat going left to right, then right to left creating a large diamond shape between the cuts. Frankly, as long as you put some thin cuts down the meat, it doesn't matter what shape it leaves. Just don't cut too deep.
Pour apple cider vinegar over both sides of the meat in a half sheet cake pan and massage the meat side of the ribs. turn over and let the meat side soak in the ACV for 2-5 min while you make the dry rub.
Dry rub
2TBS black pepper

1 Tsp Dry Marjoram

1 Tsp Dry Thyme

1 Tsp Dry Savory

1 Tsp Dry Rosemary

1 Tsp Ground red pepper

1 Tsp smoked paprika

1 Tsp Steak seasoning ( I used Webber brand)

1TBS Flake or freshly cracked salt
Crack salt over meat side of ribs. Then Mix all other ingredients in a small bowl and sprinkle 3/4 of the mix on the meat side. Massage the meat, making sure to get the seasonings on the bone tips and in between the cuts on the meat. Turn over and rub remaining 1/4 of the mix on the bone side. Let rest 10 min meat side up.
Place the meat on the smoker. You can do this two ways; You can lay it bone side down flat on the grill, or you can spiral wrap the meat bone side out and place it on the grill. I decided to spiral wrap, as pictured below. The theory behind this, is it allows the smoke to penetrate the meat, but it doesn't overbear it. This allow the other flavors you just dry rubbed all over to show through in the final product. 
Smoke at 200-250 degrees for 2.5 hours. Pre-heat oven to 350 degrees, Remove from smoker and lay flat, meat side up on half sheet cake pan lined with foil and brush with half of your homemade BBQ sauce; or you can just leave them dry, or you can brush with KC masterpiece original BBQ. No, I will not say brush with your favorite, because your favorite will make it taste different than what this recipe is trying to do. So just make the semi homemade sauce already! 
Semi Homemade Sweet and Spicy BBQ sauce
1 cup KC Masterpiece BBQ sauce (this is what make this recipe semi homemade)

6oz Dr. Pepper made with Sugar (that is different than just regular Dr. Pepper)

1/2 cup Bourbon 

1 TBS smoked sea salt

1 TBS Steak seasoning ( I used webber brand) 

2 tsp ground red pepper

2 TBS real maple syrup
In a sauce pan twice the size it needs to be, whisk all ingredients together. Bring to a boil and let simmer until reduced by half and thick. (see photo above) Remove from heat and let cool. 
Pour half BBQ sauce over ribs and cook tented with foil cover for 30-45 min at 350 degrees. At the 15 min mark pour 4 oz of Dr Pepper into pan to create a sweet steam. This keeps the meat moist. 
Remove from oven, uncover, pour remaining bbq sauce over ribs and let rest 15 min. Slice ribs off individually between the bones and serve. 
I hope you enjoy these recipes and your holiday! You can tweak it however you want to make it yours, but these have been proven tasty and are worth a try in their original form.
Have a safe and happy 4th of July and don't forget to thank the Men and women who fought and those who continue to fight for our Freedom here in America!
Click the photos to enlarge